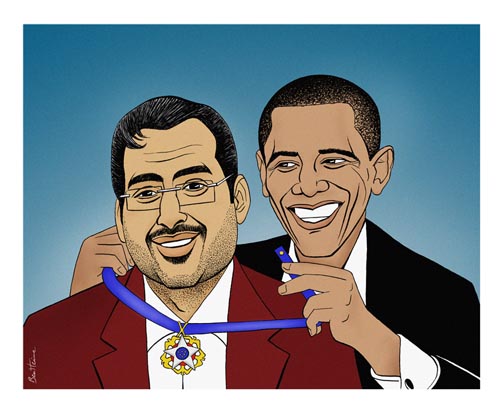 Real PF Flyers And A Real Lame Duck
.

By Mary Sparrowdancer (*)
It was not only a moment that will go down in history (like that of "Tank Man" in Tiananmen Square),
but when Iraqi journalist Muntadar Al-Zaidi (aka, "Shoe Man"), took off both of his shoes and threw them at
George W. Bush, it was a global moment of awe in which one brave man standing in his socks
taught the rest of the world a new way to count coup against an enemy.
His was a manner of counting coup reminiscent of that of the American Indians.
Some of the most prestigious Native American methods of counting coup never required or
resulted in a single drop of blood being extracted from the enemy,
because sometimes the delivery of a message of contempt and disrespect is infinitely more profound and
lasting than causing physical harm.
http://benjaminheine.blogspot.com/2008/12/muntadar-al-zaidi-shoe-man-awarded-us.html